[mother profiles] Oslo, March 25th 2011
Sometimes I wish the Night
was Long enough to Take a Vacation
[ Jennifer Moi]
[Play the song "Mamma" below while reading] Sometimes when I listen to people with kids complain and sing out about the problems they have in their relationships, I feel like giving them a wakeup call. In our easy-for-singleparents-society I want to make them understand that it's not as easy as everyone has in mind. Most people I know underestimate the role as single parents. But fact is – it is really hard. I do understand their challenges and I know that sometimes relationships really has reached Tyronne Street and in many situations it's not good to stay together at all. After all – the children are first priority.
Being single and the mother of  two small children is like asking to stay indoor the coming five years. Not that it needs to be a bad thing. I really socialize through modern media and try to evolve and expand with the quality time here at home – but honestly there's too much time spent at home. Yes, there are great options today, and the children are flexible. They enjoy to explore and conquer new land. But are you really able to bring them everywhere? At all times?
I've become the woman who has something Leonidas left in my hair. My hairstyle is last priority, and I don't have time to take a look at my self in the mirror before I go outdoors. I'm not saying that I don't take care of my self any more, I do, but there's no more "perfect touch" or "perfection" existing in my vocabulary. There's no nightclub I will attend anymore where I'll have the amusement to plan ahead and find that perfect outfit for the occation. It sounds dull, I know. But for me it isn't. I'm 110 % into my role as a mother. I'm actually digging it! And I know that I'm still young and that soon enough my kids will be easy with babysitting, and I will feel more cool with leaving them home without me. Having the children alone makes me more responsible then other parents, because I know that if I make the wrong decision I'm the one to blame… and they are small people depending a 110 % on me. This makes it difficult for me to trust others to take care of them. So basically the last 8 months I had babysitting 5 times. One time I went to an Organic Seminar, another time I went out for a glass of wine with a friend, I went for photography classes one evening and finally I went for a dinner at a new Organic gourmet restaurant in Oslo. And this is how it goes which is the reason why I hope parents who consider breakups because they are annoyed or have relitively shallow issues with their partner, will work even harder. And the sollution to all problems is not making a list over your partners faults and problems, but your own.
If you're heading where I am, or even if you're happily married but struggle with issues being a mother – which is a very demanding and complex job, I will tell you a few of my secrets to cope or even simply love it.
The truth about being a single Mom:
Basically I'm so tired and exhausted all the time that I don't really want to go to bed after the children has gone to sleep – I enjoy the quality time I have doing things for my self so much. If it's taking a shower, working, writing, making a new video, or painting. And because it has become like this I sometimes wish that the night will be long enough to make a vacation. I really need it. My last real vacation must have been when Leonidas was 6 months old. I know it sounds strange to prefere to stay awake at night when the fact is that what you really need is to sleep – in my case fact is that I really need a vacation. I need time for my self. It's important to be honest with oneself and to the world – without feeling guilty. Because, how can you be a good parent if you don't listen to the person you really are – or if you keep chasing obligations. Taking care of oneself or your partner by giving some time to be alone – is truly one of the best ingredients for a happy childhood for your kids. But if you're "stuck" alone and if it makes you feelbetter – this is how my singleparent-situation is:
I sleep alone, something which isn't my cup of tea.

I pay all our bills alone. Not my cup of tea either.

The children's stuff adds up to be more expensive then if I went shopping for Prada's and LV' every month.

When my children has a problem I don't have a partner to lean on or support me. A responsibility that spooks me.

When I have an important appointment, be sure shoes, clothes, food or just anything will become an issue. The perfect trigger for drama.

I spend so many hours isolated in the "Children's planet" – I forget how it was to communicate with the grown ups society.

When my machinery is completely down, I still need to be up, up, up.

The list goes on…
The way I manage it:
I accept the situation. Completely. I don't dream about any easy sollutions. I emphasize with my children. I try to be inside their mind and their feelings. I listen. I'm always looking at the upside of being a parent – you get to live your childhood once again, and if you're good at it you can make that childhood better then your own. When my children learn something new, I try to learn it again but in a whole new angle. It is easy for a parent to get impressed with their own children, I don't only get impressed – I try to pick up on what they have that really fascinates me. For ex Leonidas taught med how to feel joy and happiness of almost microscopic things so small they don't even exsist in a grown up world. He taught me how to be a better observer and how to notice all the magical visible life we're surrounded with. He also taught me how to breath life into my fantasies, fairytales and dreams again.
There is no room for the word: N[..][..] ative in or vocabulary. And people, media or music which throws N[..][..] ative energy around will be someone we wont let into our inner sanctum of happiness and laughter. If people we know will have a situation or case where this is impossible, we will try to share our love, help, understand and embrace them. But we will need to shake and dance our bodies afterwards, shout and scream to some music we like.
This may sound a little bit like a fairytale and a romantic dream in it's self, but this is what we do. We try to protect our positivity almost as if it was a religion. And this is something I've done all my life, because things haven't really ever been easy. This doesn't mean that people can't make us angry, sad, demotivated etc. And it doesn't mean that I'm a fairy mother. I get angry… I get furious!! Do you remember the mother you've seen in the supermarket with a really defiant child, she looks like a mess and tries to keep a calm voice but you can see in her face that she's about to explode… well that's me. Which is the reason why it's even more important that I deal with my role as a mother like this.
I listen to my children, and if I discover that I'm not really listening, I will tell them…"I didn't really listen can you please repeat". I try to speak and act the way I wish they will be towards others. And with Leonidas I start to see the result, and he is really polite and sweet in the way he speaks. I ask questions, and I don't accept no real answers. I will be consequent all the time. I am a demanding mother, but first of all a loving and giving mother. From my point of view there's simply no other way. I give my 3-year old a lot of freedom, and we will do a lot of exiting and fun things. But when he takes advantage of the freedom and love I give him, I will remind him that I'm cool with that – but the question is really if he will be cool with that we will stay more home, do less fun things, not being able to travel and doing all the things that we love. I will talk about all the adventures we want to do. In the end I will tell him that all these fun things are completely depending on that he listens to me and that we behave. Not only Leonidas, not only Jasmine but also mama need to behave.
We have our own things going on in our everyday life. Every evening before we eat our dinner we will lit our candles for different people we know or for ourselves. It can be someone we wish to spend time with, or someone we know needs our support. A dream we have for our family. Simply a candle for anyone or anything. We believe that the fire is a living spirit, because no doubtably it is. Therefore we will never blow out a candle, as we would never blow the life out of a living spirit. We have some angel lights in our bedroom windows, and there's nothing religious to it, but we think it's sweet and it makes us feel protected.
As a mother I believe in angels, fairies and fairytales. I believe in the world that only a child's eye can see. I'm conscious about numbers, symbolism and hidden messages. I don't believe in being extreme about it, but I write a log with all the signs and messages I get. And if you feel frustrated as a parent, I will tell you that this part of me managing the single parent situation with two small children, is of great importance to me. The signs gives me a lot of positive energy, and when feeling down or weak – these signs will bring me up, up, up. The signs I see is mostly number frequenses. But also it can be hearts or stars. It can be messages from my tea box. It can be tailwind. Literally.
I drink a lot of aryuveduc teas. I haven't managed to fully explore an aryuvedic lifestyle as I've planned, but I do small aryuvedic things. And the tea is one of them. Yogi Tea, is something everyone should have in their house because they have all kind of divine effects on your wellbeing, and they are beautiful and colorful outside, and inside they are like a treasure box. They come with different yoga or meditaion tips. And the real treasure for me with Yogi Tea is that they come full of messages. Every single tea bag has a small positive message attached to it. Ingenious! And I'm loving it!
There are many other things I do to manage my situation, but these are the most important once. To have fun in everything we do is the key! And to of course, forget running after the time. We always aim to be on time, but if I don't maintain being calm everything will collaps in 1 second. This is the reason I don't wear a watch, I don't always pick up the phone – because I don't need to be available to the world – what I do need to is to be available for my children. If I'm here and my focus there, I will cause stress for my self. Which means stress for my children. They are a part of my bone – they are me. And maybe you don't realize it, but this means that your kid has a radar on you. So… maintain calm in all situations, even when what you really want to do is to run of and scream.
With love,
Jennifer❀
In our home we are the modern surrealistic movement. We express ourselves in words, music and art. Surrealism and beyond rules.
We live the cultural movement.
I found this loving song for Mamma, read the translation… I'm a mamma [proud]❀
Beniamino Gigli – Mamma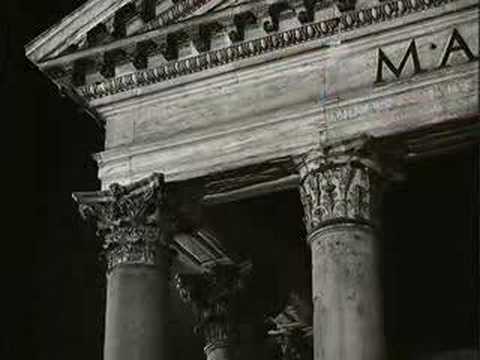 Mamma, I'm so happy because I return to you.
My song tells you. It's the most beautiful dream for me!
Mamma I'm so happy. Why should one live so far away?
Mamma, just only for you my song is flying.
Mamma, you will be with me, you will not be alone anymore!
How much I love you!
These words of love, sighed for you by my heart,
maybe are not used anymore.
Mamma! But my most beautiful song is you!
It is you for a lifetime (you are my life).
And in my life I will not leave you again!
I feel your tired hand. It's searching for my golden curls.
I feel it, and your voice is feeble, the lullaby – that old lullaby – you used to sing back then (back to the past).
Today your head is whitening. I want to hold it close to my heart.
Mamma
You are my most beautiful song
You are my life
And I will not leave you anymore in my life!
Music by Cesare Andrea Bixio – Lyrics by Bruno Cherubini
(1898 – 1978)
Related posts: